An influencer has claimed that she was thrown out of a shopping centre for wearing skimpy clothes.
Jaiane Lima said she did nothing wrong and claimed she was targeted because her "breasts are big and stand out."
The influencer, who commands an army of 477,000 Instagram followers, said she was ejected from a mall in Santa Catarina, Brazil.
Lima said she arrived at the mall with a friend to film some videos for her online platforms.
She said she chose her attire because the temperature that day was over 30C (86F).
However, despite the sticky heat, it's unclear why the influencer opted to wear long sleeves and stockings up to her knees.
In the images she shared online, Lima is also seen wearing a short skirt while apparently showing off her cleavage in the revealing top.
Other images appear to show her being escorted through the shopping centre by security guards.
She explained: "I went to the mall and I was humiliated, I live on the coast and it was 30C.
"We had the idea of making a video, as many influencers do.
"The video was filmed on the escalator and you can see it was nothing too much. It was filmed from the front."
She added: "I know my breasts are big and stand out, but I love them."
Lima continued: "I managed to record one video.
"I didn't film any storefronts or anything that breaks the law, nor did I deserve to be humiliated in front of everyone."
She claimed: "That's when a man, about 6'6" tall, arrived yelling at me, he wanted to seize my mobile phone, he called two other security guards.
"The whole mall was looking at me and it seemed like I robbed a store or committed some kind of crime.
"It is very sad to see how we women suffer.
"For people to respect women they need to understand that they can be whatever they want.
"Whether she's a housewife or wearing something revealing, we all deserve respect
"The security guard's words were, as follows, 'As soon as you arrived in those clothes, I was watching you'.
"When he said I had to accompany him and two other security guards to a back room, I started to film him.
"I was very scared, I could only think the worst — when I got there he forced me to delete all the videos from my phone.
"Thank goodness I managed to save some to the iCloud, but many were lost."
She continued to allege: "This was all absurd, I'm very upset with this man's abusive conduct, and I'm posting the things that I managed to save.
"My companion was extremely nervous too, but also managed to film some things too."
She added: "There are still a lot of men who think that we women have to be as they want and serve their wishes."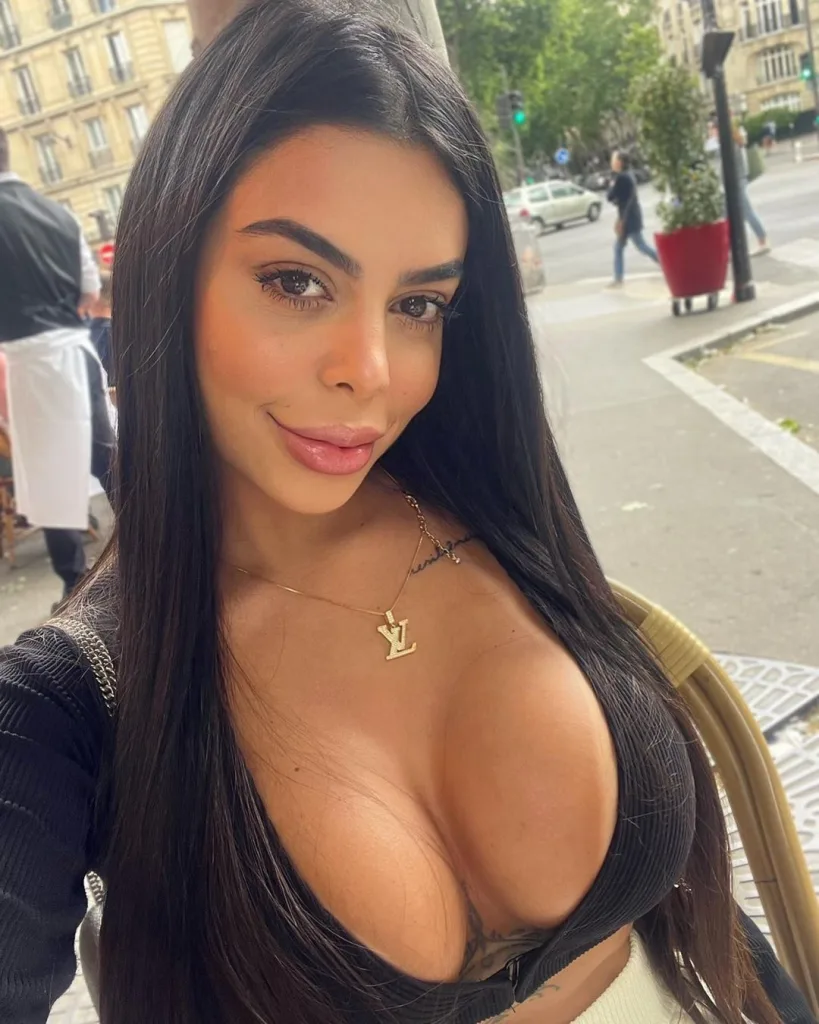 Lima's post went viral with 15,000 'likes' and nearly 1,000 comments.
One fan said: "What an embarrassing situation my friend."
Eduarda wrote: "Who cares if you're beautiful and hot, society can't handle it."
Juliane asked: "Are we living in Afghanistan?"
Rafa remarked: "Absurd, take the appropriate action, it's unacceptable that this has happened to you."
However, Antonio said: "These women want to become famous at all costs."
Someone else commented: "They were supposed to be taking sexualised pictures at the mall and many people saw it.
"Shopping centres are not a place for pornography."